Like with the Mi 10 Ultra, Xiaomi made quite a few strides in the mobile space like the 120W fast charging and fast wireless charging. The brand is looking to further that with the introduction of a Liquid lens and silicon-oxygen anode battery.
We covered the Liquid lens tech in the previous post so you can get a brief idea of what that is here. The brand is now focusing on the silicon-oxygen anode battery. According to Senior Product Marketing Manager and Global Spokesperson of Xiaomi, Daniel D, who also shared a poster of this tech on social media, this battery technology will be used in the brand's next flagship.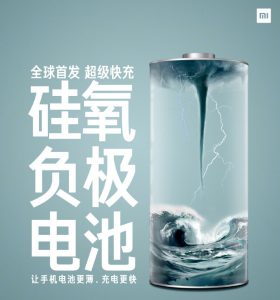 While we should see this in action on the Mi 11 Ultra, we are not really sure about the Mi Mix. But for a refresher, Xiaomi did use this tech on the previous Mi Mix Alpha that had a similar curved cell. With the second-generation silicon-oxygen anode battery technology, the brand is adopting the same approach that is being used on Electric Vehicles.
This approach can help to increase the energy density of mobile phone batteries and should affect their size as well. Since the Mi Mix Alpha was more like a concept product and didn't make it to mass production, we don't know how well this silicon-oxygen anode battery performs. Being said that, Xiaomi believes that the mobile phone industry may be the next to adopt the new battery tech and is planning to invest more in the R&D projects related to this battery tech.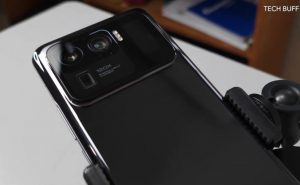 Moving to the specs, the Mi 11 Ultra will pack a quad-curved 2K AMOLED panel with a 120Hz refresh rate. The phone will be available in three color choices and will sport a ceramic back. Under the hood, the phone will be powered by the Qualcomm Snapdragon 888 processor along with a special ISP made by Xiaomi. We could see up to 16GB RAM and 512GB storage on the Ultra this time.