MIUI has been a treasure trove in terms of all the features and value propositions that it brings. We even have seen Google port some of these features onto the stock Android builds after they are proven worthy in custom ROMs.
With each consecutive MIUI build, we have gained a few new features apart from the obvious UI changes that these builds have. While you could make out some of the obvious MIUI features that are not available on other custom skins that easily. In this post, we have compiled some of the hidden features that are available in the latest build of MIUI 12 that you might not be aware of.
For the purpose of this post, we will be using a Redmi Note 7 Pro running the latest build of MIUI 12, wherein most of the features mentioned here work quite well.
Top MIUI 12 Hidden Features
Screen Recorder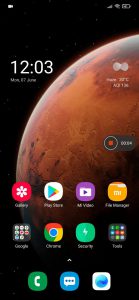 Something that was added recently in the stock Android builds. MIUI 12 and for that matter, other builds have had the Screen Recording feature. To access this, from the settings app or simply by pulling down the notification shade and searching for the screen recorder toggle.
By getting into this, you can set the native resolution and can also tweak the source of the audio, be it the system audio or an external microphone.
Scanner
The new MIUI 12 build also comes with an in-built Scanner feature. Using this, you can scan QR codes and documents. Eliminating the need for any third-party app to scan your documents or QR Codes. You can simply head to the quick setting on your Xiaomi/Redmi smartphone and select Scanner from there and start using it.
Battery Saver
We know all the features that have been packed in MIUI 12 can be a battery hog sometimes. To counter this, MIUI has an excellent implementation of a battery saver. Within that battery saver, you will find modes like the new Ultra Battery Saver alongside other features. The new Ultra Battery Saver mode can offer up to five additional hours of usage on your device, Xiaomi/Redmi smartphone at least is what the brand claims. The Ultra Battery Saver mode on MIUI 12 lets you select a set of apps that you want the phone to run when this battery saver is turned on.
Universal Casting Tool
Most of the Xiaomi/Redmi smartphones support casting features, no matter at what price point they launch. MIUI 12 comes with a universal casting tool that allows you to cast anything onto a bigger display from your smartphone. This feature uses MiraCast technology to cast and it also comes with a private casting option that lets you receive calls and check notifications without interfering with the casting which is a nifty addition.
Super Wallpaper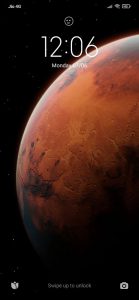 Xiaomi has had live wallpapers on their smartphones. But with the MIUI 12 build, they took it up a notch. This new MIUI build introduced some really cool Live Wallpapers and themes. Xiaomi calls them Super Wallpapers that are just like live wallpapers with planets' 3D models and Nature-based themes and wallpapers. These wallpapers zoom into the surface when you unlock the phone and stay on as Always-on-display elements on phones that have the Always-on-display capability. The planets wallpaper comes in two variants Earth and Mars, while there are similar options in the Nature version as well.
Floating Window
The floating Window option was introduced by Samsung first on their top-of-the-line Note series smartphones and Xiaomi quickly ported this feature to MIUI. This is a very useful feature for Xiaomi/Redmi smartphones that have large displays or people with small hands. This is also majorly used by heavy users who like to use their smartphones as a productivity tool. MIUI 12's floating window feature lets any app freely float anywhere on the screen and you can open another app meanwhile. This app window can also be resized by the gesture and moved around on the screen.
Pocket Mode
Pocket Mode has been available in MIUI since the days of MIUI 7. I still remember the time it was first introduced on a beta build that I was so eager to flash on my Redmi 1S. It is available in the Lock Screen settings. When turned on, this feature locks the touch gestures of the phone when it is placed in a pocket or a bag. This option saves you from accidental taps on the screen.
Virtual Identity
MIUI 12 comes with a new virtual identity feature that lets you save your personal data on any app or website. The virtual identity conceals the real user data and replaces it with a virtual id. You can choose what data you want the device to share with apps and websites. You can even sign in with this id as you use a Google account to sign-up. This virtual identity feature is something that other skins and stock Android should implement in future builds.
App permissions and Privacy
With MIUI 12 and most recently MIUI 12.5, Xiaomi's main focus is on Privacy. MIUI 12 brings several strict privacy policies, especially to protect your data as you use these apps. When you set privacy access and when you open an app, you will get notified about the data being accessed by that app in the background. Knowing which app is accessing what kind of data could safeguard your crucial information. A similar feature has been implemented in the Beta build of Android 12.
Dark Mode
With the AMOLED and OLED display tech being accessible to more users, Dark Mode is the new trend these days. MIUI 12's dark mode can force apps in dark mode even if they do not support native dark mode by inverting the colors. This is similar to OPPO's ColorOS which also lets users select a dark theme in any app.
We have added a handful of MIUI 12 features that we found nifty in this post. That being said if you come across more features that you found useful, share them in the comments.