Just a few days back we saw the Mi A3, Xiaomi's last Android One smartphone getting the lastest Android 11 update. At first, everything looked great but things took an ugly turn when users started flooding the social media channels complaining about their Mi A3s getting hard bricked following this new update.
Xiaomi's Android One smartphone has been poised with these kinds of issues in the past but the one seems to be more extreme. Things further escalated when some A3 users took their phones to Xiaomi's service centres and the technicians pointed out towards a motherboard fault and issued job sheets with damages amounting to INR 8,000.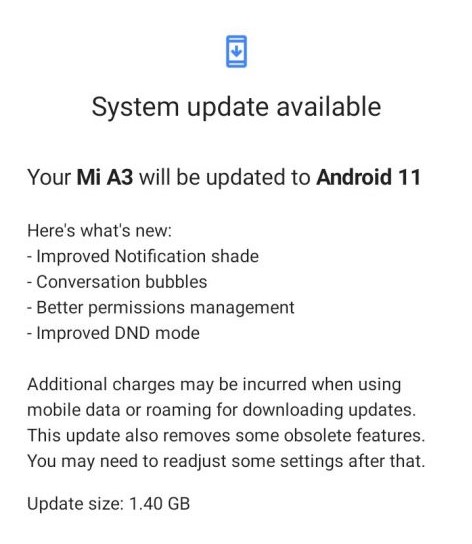 At first, Xiaomi tried to downplay the matter but seeing things escalating, the company acknowledged the issue and has released the following statement.
"It has come to our notice that few users of Mi A3 are facing issues with the recent OTA update of Android 11. While the rollout has been stopped already at our end, our teams are working towards resolving the issue at the earliest. Customer experience is our top most priority, and we regret the inconvenience caused. We will keep all users updated on the next steps."
Subsequently, the OTA rollout has been halted and we will also urge our readers to not install this latest Android 11 update. For users who unfortunately did install this update, we will suggest getting in touch with the nearest service centre as well as tracking the latest updates about this matter on the brand's social media channels.