Xiaomi has been in custom Android Skin space for a while now with their MIUI skin while the Realme UI is a relatively new entrant. Both the brands have been mostly using the same hardware in various price categories with the only difference in the software. Xiaomi, Redmi and POCO smartphones rely on MIUI while the Realme smartphones get Realme UI. It is interesting to note that Realme has its core based on ColorOS with a different UI on top to differentiate between the two skins.
Both UIs have their pros and cons and while MIUI tends to get more features crammed into it, Realme UI has been mostly a mix between stock Android and custom skin. In this post, we are going to compare MIUI to Realme UI. The comparison will mostly revolve around UI, customization options, features, theming engine, and more.
User Interface
This is the one area that differentiates custom skins from stock Android. Starting with MIUI, we had our first rodeo with this skin back in 2016 when it was both heavy and too flashy. Things have toned down a lot since then and now with the current MIUI 12.5 build, the skin is more stable, buttery smooth on most devices and feature-packed up to the brim. To a first time user, the UI might look similar to iOS but Xiaomi has never shied away from the fact that their inspiration comes from iOS.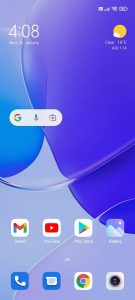 On the other hand, Realme UI is more neutral with its mix of custom skin and stock build. All their basic elements like notification panel, notification toggles, settings menu, and the app drawer look very identical to stock android. It is a matter of personal preference but we are okay with both the layouts here.
Customization
Both MIUI and Realme UI offer loads of customization options. To change most of the basic settings, the process on both skins is the same. We'll start off with MIUI, just do a long tap on the homescreen and a window will open wherein you will see the options to change the icon layout, homescreen layout, icon size, change wallpaper, etc. This is where you can also change the transition effects, choose a default launcher and more.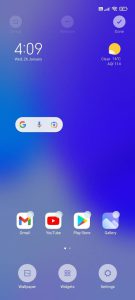 Moving on to the Realme UI, it also gets the same treatment. Right from your homescreen, you can change mode, layout, app startup, close animations, gestures, and even enable the double-tap to lock option. There are also features like changing the colour temperature that is not seen on MIUI. So for this round, our vote will go towards Realme UI.
Theming Engine
MIUI for that matter has the biggest theme store right now. The theming community used to be quite active on the Global versions but it has died down a bit. But you can see the theme store thriving in the Chinese market. The theme store is where Xiaomi makes money in their home country by selling themes, custom fonts, wallpapers and more.
Realme UI has the same going on their side of the fence. The Global store has some really good themes, fonts and wallpaper choices. With a single install button, you can change the app icons, wallpapers, and overall UI of the homescreen. Both theme stores ultimately get the same selection options and are equally well decked out.
Smart Features
MIUI has a leftmost pane on the homescreen with a custom universal search type menu that can be replaced with the Google Assistant feed. This feed menu has integrated smart action shortcuts such as clear cache, calling a cab, checking PNR, installing apps and more. There are widgets here as well using which you can check Cricket score, calendar events, Twitter feed, Stocks data, etc. In the previous MIUI builds you could also control the connected IoT products from this very window but now this option has been moved to the toggle section.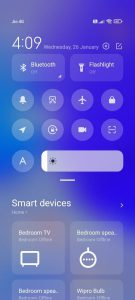 In the case of Realme, they have added a Smart Assistant function in the side drawer. This region has the recommendation engine feeding you ads, Quick functions and Favorite contacts. Quick functions let you access tools like scanner, translator, Google search while the other sections include Games, Online orders tracking and more.
Gestures and Multi Window
Both the UIs give you varying degrees of gestures, in the case of MIUI there are three options. You can go back to the classic Android buttons, use Android 11 gestures. The multitasking menu here is card-based with the options to pin apps to memory, launch multi-window, close apps and more.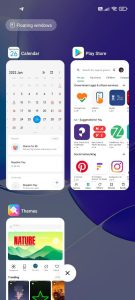 While the Realme UI gets the Android 11 gestures with the ability to go back to the standard Android buttons for navigation. The multitasking menu is the same as the default Google. The options in the multitasking menu here are all the same from app pins, to multi-window and more.
Bonus Features
Some of the bonus features include Clone apps that make duplicate apps on the phone. With its help, one can use multiple accounts on Facebook, Messenger, and more. Another nifty feature is the Second Space on MIUI that lets you create a separate profile on the device with added apps and files. Other functions include a built-in screen recorder, dark mode, rich screenshot tool, Reading mode, and Screen recorder.
For Realme UI, the implementation of the Clone apps is a bit different. On Realme UI apart from cloning work apps and social media apps, you can also clone apps like Amazon, Google Pay, Skype and more. There is also a sidebar function, which allows you to pin most-used shortcuts such as screenshots, record screens, and apps. There is also the Smart Driving function, which switches to DND when driving, blocks in-app voice and video calls, and auto-sends a message after rejecting a call.
Which Skin is Better
We will rate both skins as equal. There are some features and options that one has that the other doesn't but then there are some customization options on one that you won't find on the other one. Like MIUI has better gestures, a multitasking menu, while Realme UI has the smart driving mode, sidebar functions, and a stock like user interface.