IoT products are the rage this season, and the brand that is seeing wider adoption is Xiaomi. While we have seen certain IoT products in the Indian market for a while now, but things started to change after the Chinese players stirred up the market.
We saw Xiaomi launch their Mi Smart Bulb (Color) late last year and now we have a slightly cheaper Mi Smart LED Bulb (White). The bulb as of writing this review costs INR 450, which could quite a lot for a 7.5W LED bulb, but hey it's a Smart Bulb. That being said, we've been using the bulb for a while now, and here's our full Xiaomi Mi LED Smart LED Bulb (White) review for you to decide if it's worth buying.
Xiaomi Mi LED Smart LED Bulb (White) Specifications
Before we start with the Mi Smart Bulb review, let's have a quick look at the specifications of the device.
Model- XMBGDP02YLK
Lamp Holder- B22
Rated Power- 7.5 W
Luminous Flux- 810 lumens
Rated Input- 220-240V ~50/60 Hz
Color Temperature- White
Wireless Connectivity- Wi-Fi IEEE 802.11 b/g/n 2.4 GHz
Life Expectancy- Approximately 15,000 hours
Warranty- 6 Months
Design & Build
Looking at the design, the new Mi Smart LED Bulb (White) looks more like a traditional LED Bulb. Unlike the Color variant, which has a flat top, here we see a rounded top. The top like scattering area is made out of high-quality polycarbonate and houses the circuits inside. Going further down, we see the aluminum body that aids in essential insulation and higher heat dissipation.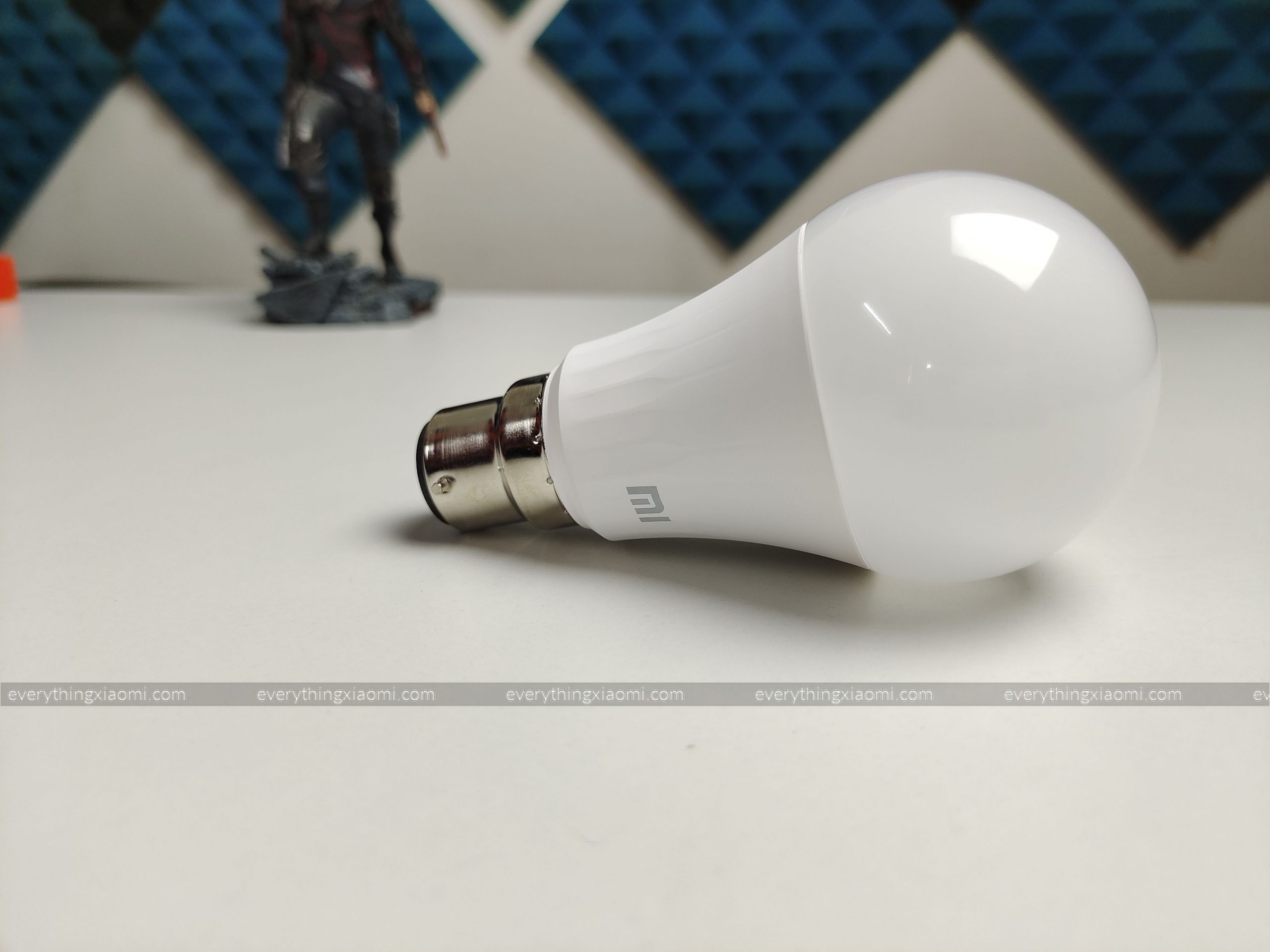 The base here is B22, meaning it can fit traditional connectors and doesn't need a special connector. If you're thinking of using a pair of these in nightlamps then a connector would surely be required. The Mi Smart LED Bulb (White) doesn't need a bridge or a hub which is its biggest advantage.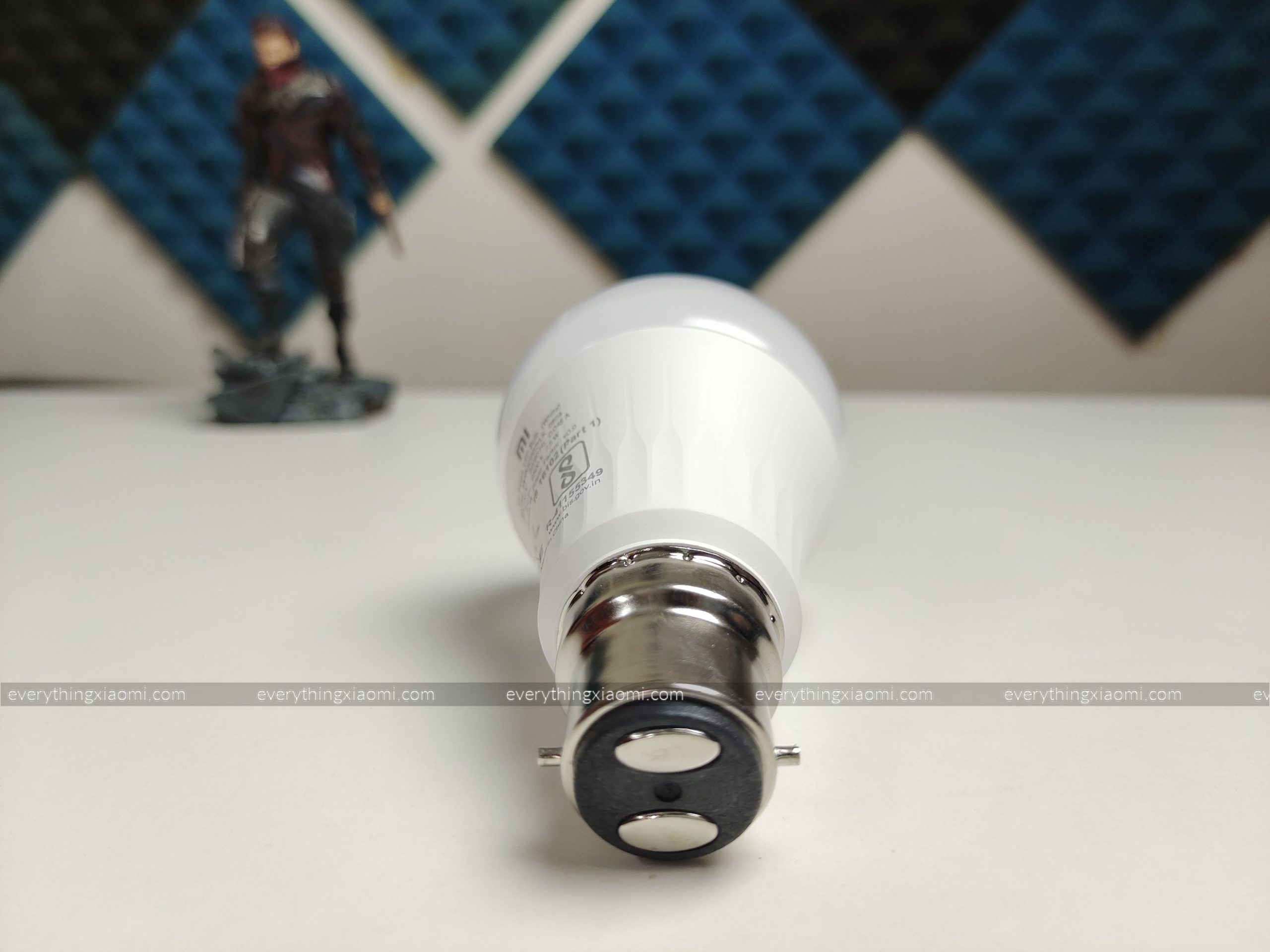 Other than that, the build is solid enough and despite the cheaper price, the brand hasn't compromised here.
Setup and Performance
The setup process for the Mi Smart LED Bulb (White) is easy, just insert the bulb into a regular B22 holder and power it on. Parallelly, install the Mi Home app on your phone from Google Play Store/ App Store and sign-in to your account.
Now light up the bulb and open the Mi Home app, click on the + option on the top right and select "Nearby Devices." The app will now scan and automatically connect the bulb to your phone. follow the given on-screen prompts to connect the bulb to your WiFi network.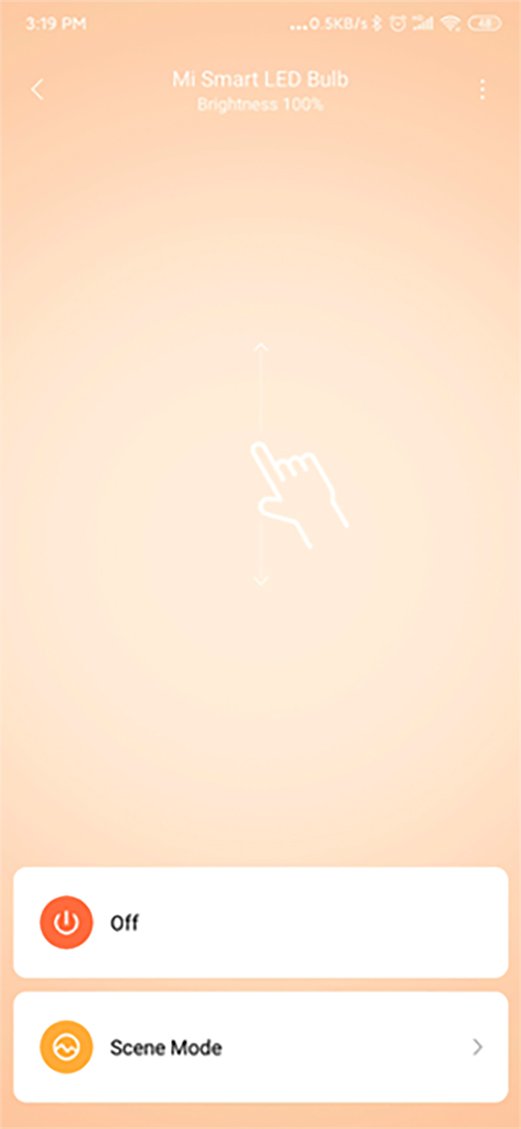 Once you're done with the pairing process, you can control the simply via a voice assistant like Alexa or Google Assistant or by launching the Mi Home app on your phone. It's a white 7.5W bulb with a maximum brightness of 810 Lumens, which is fairly decent.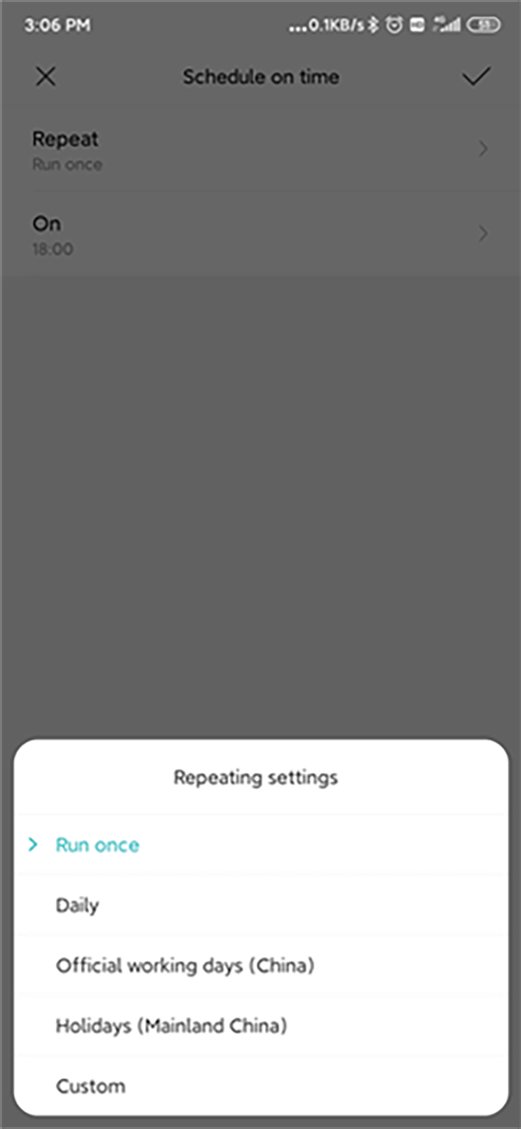 The bulb is just white, so you're kind of restrictive in the use cases. You do get a slider within the app to control the brightness and the color temperature which helps in setting up the ambiance. With 6500K cool white light, low brightness is dim and soft while high brightness is clear and bright. Using the user guide that is supplied with the packaging, you can configure the bulb to either Google Assistant or Amazon Alexa. Each of those has some pre-sets built-in which are further useful.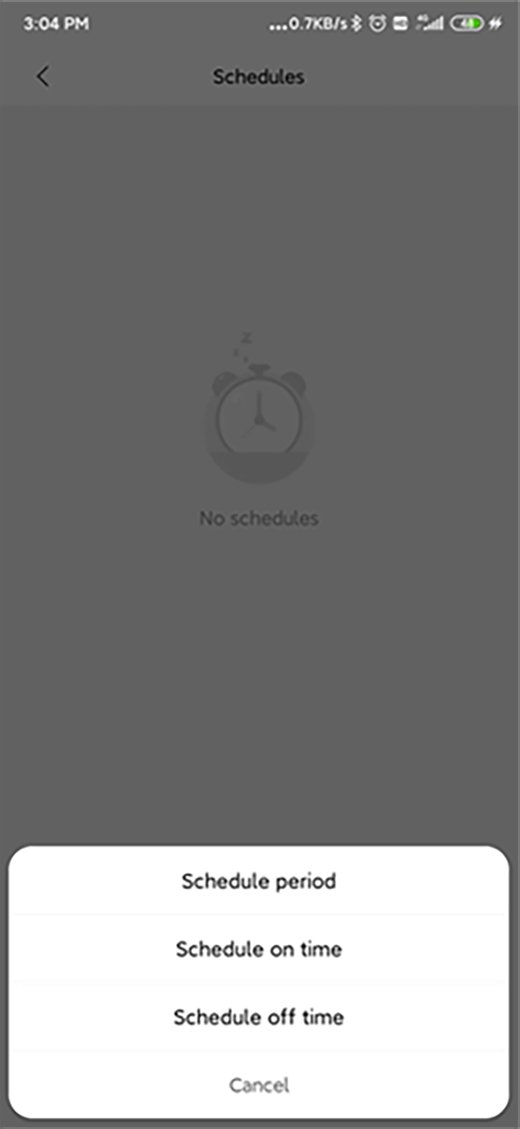 There isn't much to explore, since it's a white LED bulb, but one that is brighter than the competition.
Pros
Gets really bright at 810 Lumens
Ease of use
Can be controlled using voice commands
Cons
Verdict- Should you buy it?
The Mi Smart LED Bulb (White) provides impressive value for its asking price. The ease of use factor is perhaps the highlight, paired with the ability to control it via a voice assistant, and pairing a bunch of them to form a group adds extra points.
On top of this, the Bulb comes with a standard B22 connector, unlike the Color variant that has an E27 connector. Overall, for us, it's a good product for someone who is trying to get into the Smart ecosystem and doesn't want to invest a lot initially.