Xiaomi is coming in as a full-force in their home market China. There the brand has a number of subbrands under its belt and MIJIA is one of them. They have been making household electronic appliances for quite a while now.
While the brand has a flurry of Air Conditioners on offer in the Chinese market currently, this new super-quiet MIJIA Air Conditioner Sleep Version promises to offer a lot for its price. The air conditioner is designed to allow a comfortable sleep with its low working noise put at just 18 decibels.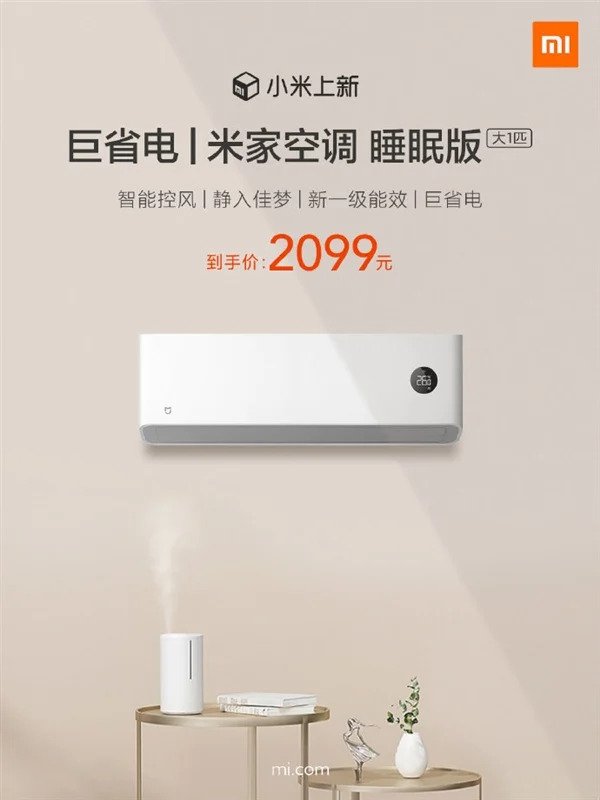 There is a dedicated button on the remote control that can be used to turn on the "sleep mode" which reduces the noise levels. Apart from this, the Sleep version includes smart wind control, tranquility, a new level of energy efficiency, and a power-saving mode. The air conditioner in the Chinese market can essentially be linked to your Mi band and could change the temperature in real-time after analyzing your sleep data via the band.
The MIJIA Airconditioner Sleep version also supports MIJIA app control and XiaoAI voice control. The product comes with a long list of features and promises to provide the best possible user experience. The product is already on sale in China via Mi.com for 2,099 yuan (INR 23,000 approx). There is still no word on whether this will make its way out of China but given the amount of competition and steady growth of the brand in the Indian market, it is safe to say that we might see this product here in a year or two.