Xiaomi today introduced a new LiquidCool Technology to be used on their future smartphones. This new tech promises twice the cooling capabilities compared to conventional vapor chambers solutions.
The company says that this tech is inspired by cooling solutions used in the aerospace industry and it utilizes a capillary effect which draws liquid cooling agent to the heat source, vaporizes, and then disperses the heat efficiently towards a cooler area until the agent condenses and is captured via a unidirectional closed-looped channel.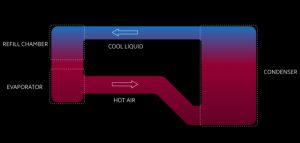 The highlight is the use of a ring-shaped pump that features a special gas pipe design which reduces air passage resistance by 30% for a smoother steam flow. Another important piece of tech here is the Tesla valve. As per Xiaomi, the Tesla Valve structure used within the refill chamber allows liquid to pass through the evaporator while blocking gases from moving in the incorrect direction.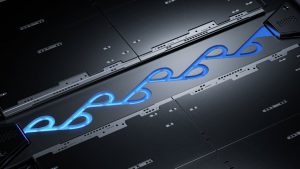 This allows for higher efficiency in gas/liquid circulation throughout the system. The brand displayed proof of concept of this system by running two Xiaomi MIX 4 with one of them carrying this new tech. During a 30-minute run with Genshin Impact gameplay test running at 60fps max video settings, this impressive cooling system kept the device below a max temperature of 47.7℃ and the processor was 8.6℃ lower than the standard version.
Xiaomi is still in the process of refining this new tech and plans to ship this in the later part of 2022 which their new smartphones.