Poco recently unveiled its new logo and Mascot for the Indian market. This according to the brand was designed with the intent of re-defining, 'madness' the Poco way.
To ease off the conundrum caused by this sudden move, they also posted an explanation of the mascot which you can see below. "With 'Made of Mad', the logo invokes a confusing emotion in the minds of the consumer, and is a representation of every individual who is looking for greater alternatives to the mainstream," said the company.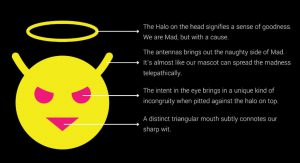 Poco has been working on bringing two new devices to India and we might see this branding more prominent on those products. The two new devices are slated to launch with the next two months and will extensively focus on the mid-range and upper mid-range segments. These two devices might be the Poco M3 Pro and Poco X3 Pro.