Want to know how to install TWRP recovery on Redmi Note 8 Pro and root the device? If yes, read this blog post till the end. Redmi Note 8 Pro was the first mainstream Xiaomi phone that somewhat offered the same amount of hardware that the likes of the Redmi Note 3 and 4 provided. The phone also marked the return of MediaTek chipsets in the Xiaomi phones for the Indian market.
Due to the success and the volume of the Redmi Note 8 Pro units going around, after the Note 7 series, this one too is quite crucial for the brand. The MIUI 12 update landed on the Redmi Note 8 Pro quite a few weeks back and had met with mixed reviews. Xiaomi doesn't have a good reputation for pushing OTAs but this is changing with time.
For people who want some tinkering done to their phones, they should first have the Boot loaders unlocked for which we have a guide here and secondly they should have a custom recovery flashed with root access. In this guide, we will guide you through the process of flashing a custom recovery followed by getting root access.
Let's explore a bit about the device first, the Redmi Note 8 Pro came last year and was featured the MediaTek Helio G90T processor. This processor was at the launch, specially tuned for Xiaomi phones, and was kind of exclusive to the brand for a while. The Helio G90T provides a balance between battery and performance with a focus on gaming.
The phone came in at a time when mobile gaming was picking up in the Indian market with the arrival of games like PubG, Free Fire, and Call of Duty. Apart from this, the Redmi Note 8 Pro also comes with a Quad-rear camera system with the main sensor being 64MP. There's also a bigger battery along with a fast-charging capability.
READ | How to Unlock Bootloader of Redmi Note 8 Pro [Guide]
What is TWRP Recovery?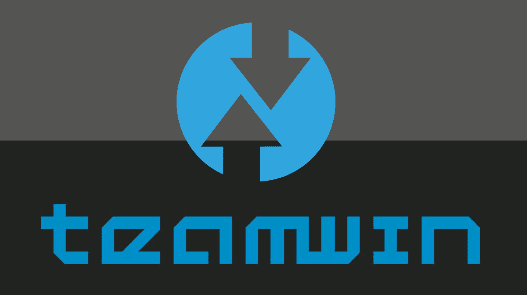 TWRP stands for TeamWin Recovery Project. It is an open-source and entirely GUI-based custom recovery for Android devices. The reason why it's so popular is because of the fact that it allows Android users to enjoy fully touch-based UI and flash custom ROMs, MODs, Magisk, SuperSu, etc. There are further features like Full System backup that come in handy during these customization sessions.
EverythingXiaomi.com is not responsible for any kind of damage to data or devices while performing this task. Flashing a custom recovery voids the device's warranty and might result in full data loss. You are proceeding at your own risk.
How To Install TWRP Recovery On Redmi Note 8 Pro
Before we start with the steps on how to install TWRP recovery on Redmi Note 8 Pro, it is advised that you stick to the guide and follow the instructions line-by-line.
Pre-Requisites To Install TWRP on Redmi Note 8 Pro:
Make sure the phone's battery is charged above 60%.
Back up your data on any external media or perform a Nandroid backup.
Download ADB and Fastboot Drivers on the PC/Laptop.
Download the latest Xiaomi USB Drivers on the PC
Download and save twrp-3.4.0-0-begonia.img it to the Extracted folder of ADB – Fastboot drivers.
Unlocked Bootloader on the Xiaomi Redmi Note 8 Pro
Steps To Install TWRP Recovery on Xiaomi Redmi Note 8 Pro
You first need to have an unlocked bootloader on your Redmi Note 8 Pro, so if that's not done, follow our guide here.
Connect your phone to PC and look if the OEM Unlock is turned on from the developer settings.
Extract ADB and Fastboot drivers in a folder and open the cmd or PowerShell by pressing the Shift key + Right-Clicking in the same folder.
Now type the following command [adb reboot bootloader] to reboot the Redmi Note 8 Pro into the fastboot mode (Note: You might get a USB debugging permission on your smartphone, so accept the pop-up).
Now place the twrp-3.4.0-0.begonia.img to the same folder where you have extracted the ADB & Fastboot drivers.
 Type this [fastboot flash recovery twrp-3.4.0-0.begonia.img] command to flash the TWRP image you download.
After the successful flashing, reboot the phone using the [fastboot reboot] command.
You have successfully installed TWRP Recovery on Xiaomi Redmi Note 8 Pro. Let us now flash the Magisk module to get root access on the phone.
How To Root Xiaomi Redmi Note 8 Pro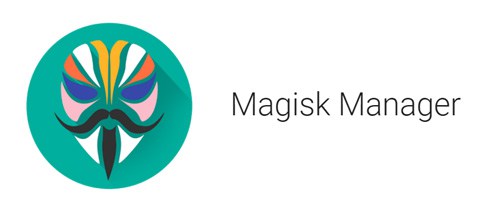 Before we start this, make sure you download the latest version of Magisk from here and place the file on to the internal storage of your phone.
It's always recommended that you take a full backup of the phone but if you're doing this immediately after installing TWRP recovery, there is no need to make a separate backup.
Now reboot your phone into TWRP recovery by pressing the volume up and power at the same while the phone is being turned on.
Now, Select "Install" from the TWRP and browse for the Magisk.zip file. Tap on it to select it.
Now, "Swipe to confirm flash" action.
Upon successful installation, select "Install" once again and locate "no-verity-force-encrypt.zip" file. Tap it to select it.
Again "Swipe to confirm flash" action.
Reboot System from TWRP Recovery.
With the first boot, you might see a Magisk app on your phone, this is how you will be able to check the root status and download and install Magisk Modules for your Redmi Note 8 Pro.
If everything checks out till now, you should have root access on your phone.
Just to double-check, you could install the Root Checker app from the play store which should reflect the root status.
You have successfully flashed a custom recovery and root on your Xiaomi Redmi Note 8 Pro and if everything is done correctly this process won't take much more than a couple of minutes.