Ever got into a situation where you felt people prying on your privacy after sharing your phone. Well, we all have had similar instances where someone from our family or friends went through our phones without us even noticing. Thankfully, most smartphones these days run custom skins that come with the feature to hide not just apps but also documents, images, and more, but what about stock-Android phones. Over time MIUI has evolved into an Android skin that has given out ideas even to their competitors like the dual spaces and more.
This post will take you through the steps to hide apps on your MIUI running smartphone, be it a Xiaomi, Redmi, or POCO device.
How to hide apps on Xiaomi smartphones
Xiaomi phones use MIUI, their version of a custom skin on top of Android builds that mainly covers all the features that you will find on OxygenOS, OneUI, and more. Unfortunately, enabling this feature requires more steps, and you also need to sign-up for a Mi account. But the process is the same for Xiaomi, Redmi, or POCO devices.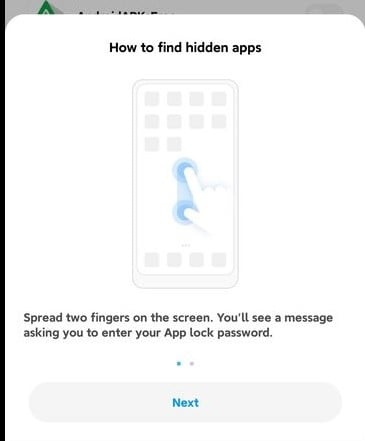 To hide apps on Xiaomi phones, follow the below-mentioned steps:
Head to the settings app
Now get into the Apps section
In there, look for App lock
Select Turn on
Input a pattern that will be used to unlock the hidden apps section later
Add your Mi account
Toggle on the app you want to hide and hit done
After the app is hidden on the Xiaomi device, it can be accessed by swiping two fingers on the screen. This will pop up a message asking for a passcode. Enter the correct passcode to see the hidden apps. You can go even further and enable Dual spaces, which helps you to run two parallel profiles on the same phone. Also, MIUI comes in handy for hiding images, videos, documents, and more important articles.