In the previous two quarters, 5G dominated the news. Every major company, including Xiaomi, has pushed out their devices' capability since its public debut in October. Although 5G has not yet been available throughout India, this hasn't stopped consumers from joining the bandwagon to experience that 1Gbps+ 5G connectivity. There are two fundamental requirements to test out this ultra-fast data network. The first is that your device must be 5G compatible and that you must have an Airtel/Jio connection with 5G connectivity in your area. Without further ado, let's explore what these two conditions actually are.
How to test 5G on Xiaomi phones
Device should support 5G
Even though it might seem obvious, you should make sure your device supports 5G. For comprehensive network-related information, either visit the product page on Mi.com or the back of the box your device came in for that information.
Check for the 5G Ready tag
There is a slight distinction between the 5G Supported and 5G Ready phones even though they are both 5G compliant. Phones with the label "5G Supported" indicate that 5G is supported but not yet active. In the ensuing OTA update, the OEM will activate it. Until then, even if Jio/Airtel activates 5G on your phone number, you won't be able to utilize it.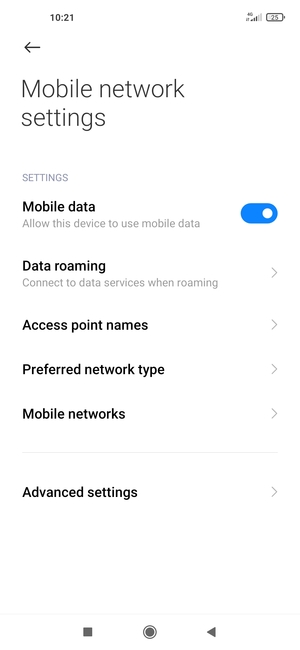 5G should be active in your region
Next, confirm that you are in a city that supports 5G. For the present being, only a handful of cities are considered Jio's 5G-supported territories and a similar situation are with Airtel.  By the end of this year, both Airtel and Jio will have a full-fledged 5G network in the country.
Check for the 5G data plan
Some service providers require a 5G compatible plan that has been pre-charged. You must at the very least be on the INR 239 4G plan to be eligible, even though Jio does not yet provide a specific 5G recharge plan. The same goes with Airtel 5G Plus, which demands that you already have a 4G SIM and a valid 4G plan working.
How to Enable 5G on Xiaomi Phones
You must now follow the instructions below to get the phone ready for 5G connectivity once you have completed the aforementioned stages and verified all the markers to connect to the network.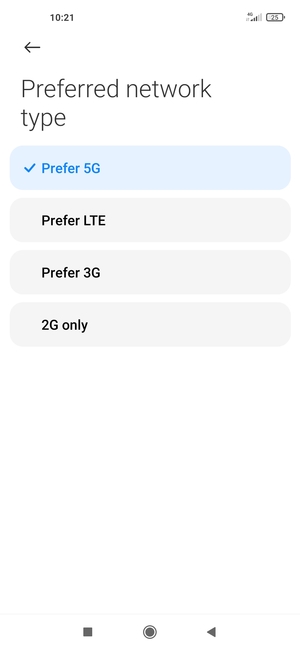 Navigate to your device's Settings menu.

Then go to SIMs > Preferred Network Type.

Now either select 5G or 5G/4G/3G from the list.

Your Xiaomi smartphone has now been activated and 5G enabled.
You could encounter "NR only" and "NR/ LTE" if you delve far enough into the network options. What they imply is as follows: Your device will be required to use the 5G network only if you choose NR only. You might not be able to make calls or send messages in areas with lesser 5G signals, as a result.
Selecting NR/LTE is advised. It will be possible to automatically convert to 4G (LTE) if your device is not in an area with better 5G (NR) coverage in this manner. For the same reason, make sure you select 5G/4G/3G if you have a choice between 5G and the latter.
This concludes the instruction manual for turning on 5G on Xiaomi smartphones. If you have any queries concerning the aforementioned steps, do let us know in the comments.