Xiaomi is one of the top-selling smartphone brands in India. With thousands of new customers on-boarding the MIUI platform, you should have a basic understanding of what the Mi Cloud is and how you can create a Mi Cloud account.
Since some of the core services on your phone are tied to MIUI, getting a Xiaomi account can be handy. This account can be used to backup contacts on the Mi Cloud, save audio recordings on the cloud, and even backup gallery items. In this guide, we will navigate you through the steps of creating a Xiaomi as well as a Mi Cloud account.
But before we get to the guide, a brief intro on both Xiaomi and Mi Cloud is a must since they can contain some of your critical data. Xiaomi time again has clarified that the brand is now depending on servers that are placed within India but when it comes to your security it is better to be double secure.
What is a Mi Account?
A Mi Account or Xiaomi account is just like a Google/Gmail account that you generally require to set up an Android smartphone. In order to set up a Xiaomi/Redmi/POCO device running MIUI, you need both a Mi account and a Google account. This Mi account comes with some nifty features that can come in handy like making purchases on the Mi Store, find a lost phone, delete phone data remotely, recover deleted data, transfer data from an old to a new phone.
This is the gateway to making a Mi Cloud account which further opens access to certain services. Making this account is a fairly and quick process that should not take more than 5 minutes using our guide.
How to create a Mi Account?
To get started with this, you will need a valid email id or mobile number to sign up for a Mi account. All Xiaomi smartphones require users to log in to their Mi Account or create one during the initial setup but this can be bypassed on newer models. Users can also head to the official website to create one. The process of signing up is the same on the smartphone and website.
Signing up for a Mi account can be done in two ways.
Using an email ID
Using a mobile number
Sign up for Mi Account using an email id
Visit the official website at mi.com
Tap on 'Sign up' in the top left corner
On the next page, you will see the option to change Country/Region
Provide a valid email id
Click on 'Create Mi Account'
On the next page, set the desired password and enter a captcha
Click submit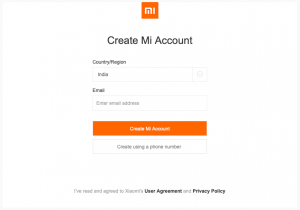 Sign up for Mi Account using mobile number
Visit the official Xiaomi website
Tap on 'Sign up' in the top left corner
Click on 'Create using a phone number'
Provide a valid mobile number and enter a captcha
Click on 'Create Mi Account'
You will get an OTP from Xiaomi to verify the mobile number
Once the OTP has been entered, you will be required to set a password
Click submit and you're done.
What is Mi Cloud?
Mi Cloud as the name suggests is Xiaomi's cloud-based storage service, a similar example of this is Apple's iCloud. For Mi Cloud to work, you need a valid Mi id which is granted to you once you signup for a Mi account. Mi Cloud further provides features like backing up contacts, messaging, gallery, notes, call logs, Wi-Fi settings, and more.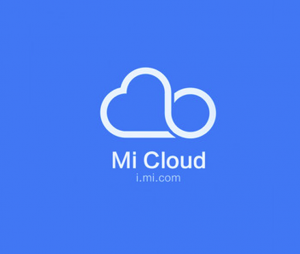 Once you are done with making a Mi Cloud account, you can essentially access it anywhere using by logging into i.mi.com from either a smartphone, tablet, or PC. There is a free 5GB storage tier by default for users but it can be increased by paying extra. Due to safety concerns in the past, Xiaomi has moved all their critical Mi Cloud services onto Amazon Web Services (AWS) and Microsoft Azure with servers located within India.
How to get started with Mi Cloud?
Once you have created your Mi Account, you can use the same credentials to start using the Mi Cloud service. Simply visit the link i.mi.com and use the newly created Mi Account details to log in. Xiaomi will ask for the registered mobile number used to create the Mi account and send an OTP to verify the same. Once done, you will be able to access all features of Mi Cloud.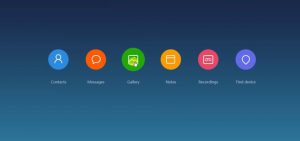 Both the Mi account and Mi Cloud give users the flexibility to access the data and features from anywhere by just logging in to the system using their registered credentials.